Introducing the 6WV Series Premium Wall Vent. It is THE choice for letting exterior beauty shine through when venting range hood vents, bathroom exhausts, and HVAC systems that use 6-inch ducting. When adding vent closures to a home, the 6WV Premium Wall Vent delivers superior performance, solid construction and a sleek design that is a stellar example of attention to detail. Find a 6WV on a new home, and you know the builder deeply cares about the craft of homebuilding.
The 6WV Series matches the DryerWallVent for a consistent look for beautiful exteriors.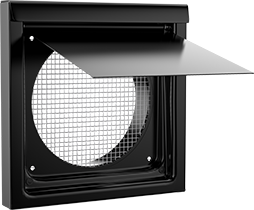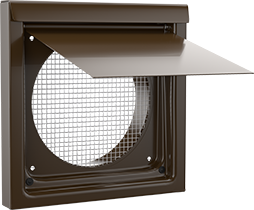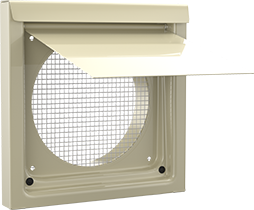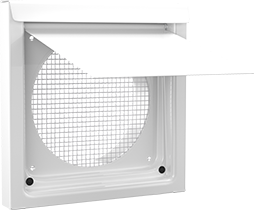 Go ahead. Pick up the 6WV Series Premium Wall Vent. It's heavy. Well engineered and manufactured to withstand the test of time, this vent has a tight, clean, low-profile design. The 6WV series looks awesome up close and can blend in or become a nice architectural accent from afar.
This house was built to be a home, not just through closing, but for lifetimes.
Durability
Built tough in the USA, the 6WV Premium Wall Vent is constructed from heavy gauge Galvalume® steel and finished with a high-quality powder coating. Unlike plastics, or lightweight metal, this vent closure is engineered to stand up to the elements and provide long-lasting performance.
Learn More About Lasting Performance
Clean Lines
Every home's exterior aesthetics can be sharpened with the 6WV Series low profile, tight design that blends in at a distance and can act as a sleek architectural accent.
See How The 6WV Series Keeps Homes Looking Beautiful
Kitchen & Bath
Six-inch ducts are primarily used for range hood vents and bathroom exhaust fans. There are also general HVAC applications. Duct size requirements vary based on code and component requirements. The 6WV Series is the best solution for six-inch systems that vent through the wall.
Some 4-inch Systems Can Be Supported With The DWV Series
Resource Files

Introduction and Specifications Sheet



Press Release


BIM Object

About The 6WV Series Premium Wall Vent
Designed for range hood, bath fan, and other venting applications, the 6-Inch Premium Wall Vent has a low-profile, clean line aesthetic that is built to last. It is deep-draw manufactured of Galvalume steel that is also powder coated.

Standard colors include White (6WVW), Tan (6WVT), Brown (6WVB), and Black (6WVK), and custom RAL colors for larger projects just like the DryerWallVent.

The 6" Premium Wall Vent will blend in or add accents to any home's exterior and create a consistent look when used with the DryerWallVent.
Key Features
Maximum Airflow Efficiency
Easy Cleaning Access
Built Tough in the USA
Integrated Rubber Bumpers
Gravity-Assist Damper and Removable Screen Provide Extra Protection from Weather and Pests
Your local supplier can be a powerful resource for setting up your complete mechanical product requirements and provide exceptional service and savings on shipping.
The 6WV Series is brand new, so you may need to ask your supplier to special order it from InOvate where they get the DryerWallVent.